Flower frieze perforator - 5,5 cm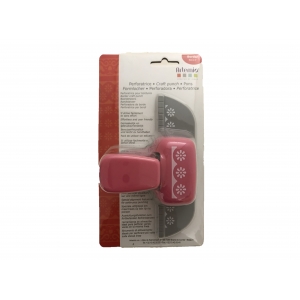 Description
The Artemio perforator is useful for the realization of a 5 cm long flower frieze.
It also pierces upside down and allows to see the result.
The perforator is provided with a marker to reproduce the cut. Place your first cut on the alignment guides to reproduce the drawings. 
The drill is equipped with a safety guard and is therefore ideal for children.
Longueur : 12,5 cm
Technical information
| | |
| --- | --- |
| Reference | PERFOFF3109 |
| Weight (arround) | 0.100 KG |
Tags
perforator 5
flower 3.6
frieze 3.6
reproduce 2.9
tools 2.5
with 2.4
realization 2.1
alignment 1.9
therefore 1.9
provided 1.8
You'll also like these product