Transparent glue - 120 gr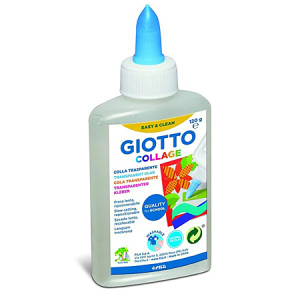 Description
Transparent Glue, rich in adhesive agents. Perfect for pastings. Sticks paper, carboard, bristol board, wood ... It dries slowly so that children could weel position the document to stick.
The fine spreading cap guarantees a regular flow to achieve clean and precise pastings. This glue is ideal for wide areas. Easy washable with water on hands, tables and most of fabrics.
Solvent free formule.
Technical information
| | |
| --- | --- |
| Reference | COTRANS120 |
| Weight (arround) | 0.120 KG |
Tags
glue 6.4
transparent 4.1
pastings 2.8
varnish 2.7
guarantees 2
spreading 1.9
washable 1.8
carboard 1.8
children 1.8
position 1.8
You'll also like these product